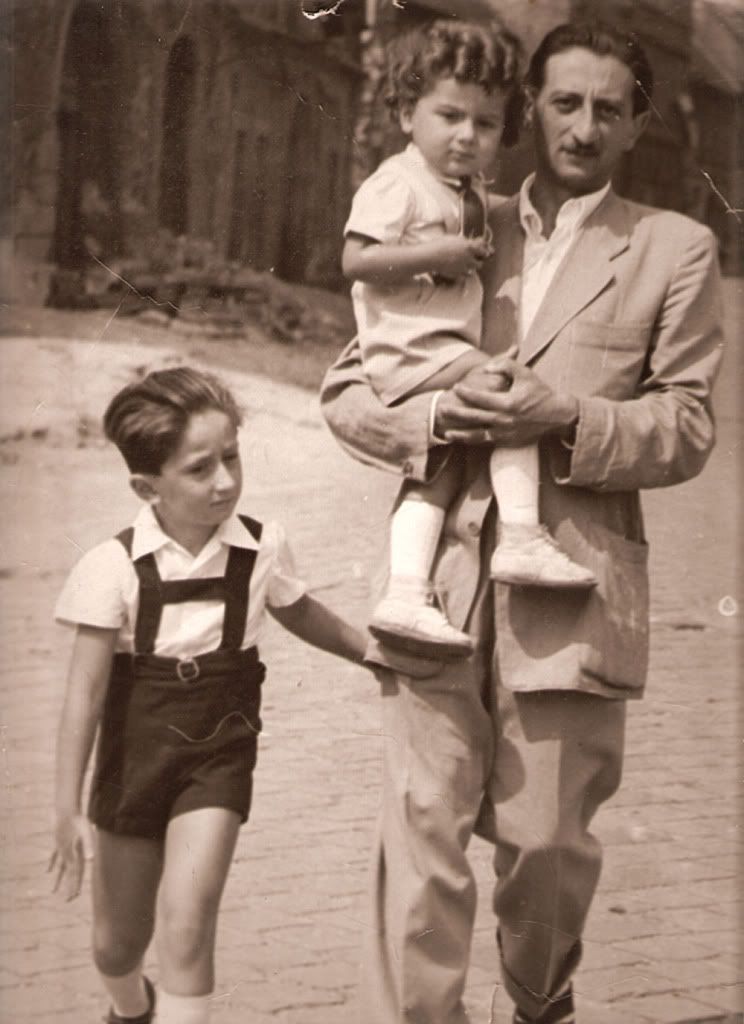 My father died yesterday.He was ninety-two and would have been ninety-three in August. His death was quite sudden after a long period of acute illness from which he seemed to be recovering. I don't want to say very much about it now but I will use this space to compile a kind of obituary for him out of the conversations we shared, particularly after my mother's death. I will illustrate it with a few photographs - and maybe some parts of the many poems I wrote for and about him. I will add parts intermittently, not every day, but it will be a thread running through the blog from now on. I have many tapes, of which I have transcribed about a third.
It is a strange space to be announcing things like this but he wasn't a public man, at least not once we arrived in England. I can't imagine how I would persuade a newspaper to print anything worthwhile. Nevertheless, his life was more than substantial, often exciting in the worst possible way. I have just had a lovely email from the daughter of a friend of his who had met him, in which she says "I remember thinking: this man has a twinkle in his eye when he speaks, as if he finds life an amusing adventure. It was just an impression. I didn't know him well."
Well, yes - my father had no religious faith except perhaps a faith in the power of good spirits. It was more than a matter of principle with him. He clung to good spirits the way others might cling to God. And this super/meta-principle saw him through times when good spirits were all anyone had at their disposal.
It is, to repeat, a strange space for such personal matters, but I am a writer. It is my job to give some shape in language to whatever happens. That shape is, inevitably, a public shape. A blog is a peculiarly floating space - both public and intimate - but it is a space where such things might be shaped. I will try.