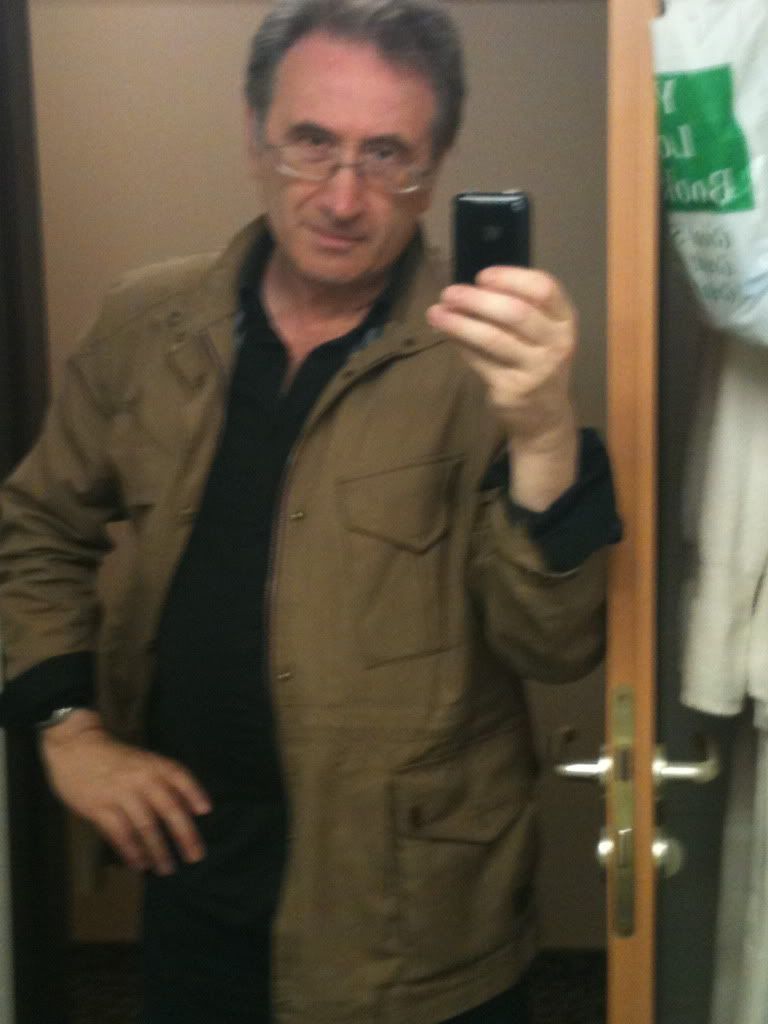 One is, as one knows, a phenomenon among other phenomena in the world. In that respect one is strange and surprising. It is odd to find oneself here, or anywhere that constitutes a 'here'. It is odd to find oneself popping up in mirrors, in reflections in train or shop windows, in other people's photographs of one. One might be accused of a certain solipsism but one may be be both subject and object at once, the object observed by the subject, and that is peculiar, isnt it?
I write this - or one writes it - because I have got into the habit of taking an iPhone photo of myself when I am away somewhere, passing through hotels, in the mirror over the bathroom basin say, as a kind of evidence that I have, after all, been somewhere, passed through a space.
Is there vanity in this? There is always a little vanity, not in imagining any specific thing to be vain about - there isn't much after all - but in the very fact of noticing oneself / myself / yourself-as-self at all.
The world, after all, is endlessly fascinating, and now that I am at least two-thirds through my life, it seems more brilliant, more extraordinary, more temporary than ever. I look at the grass and note its greenness, and of course it is green since that is what grass is, and yet it is odd to be in a world that has green grass, and earth, and houses made of brick, and, above all, the light in which these objects sit, as though it were light that had made them. Light is strange and shapes are strange - strange that one discerns them, strange that one is oneself a shape.
I think I have felt both more loving and more detached recently. I love what I love, love the flesh of those I love, the thought of them, with a kind of lost delight, a delight that is also a losing. I also feel more detached, even from myself, from the consciousness that registers me.
It has never been different in some ways. I have been carrying around this coin with
love
on one side and
detach
on the other for as long as I can remember. Maybe it is simply getting heavier. And brighter. Like language - the language I am writing at this very moment - in which something comes into being, something perfectly transient yet always in the process of becoming.
I have seen a number of friends die. Both my parents die. And something goes with them yet the love and detachment remain. I dare call it love because I don't know what else to call it, this pain that is directed and radiant, that knows it is what we have in common. And feeling that, seeing oneself feel it, is a form of detachment.
Horseman, pass by,
said Yeats. Ok then, horse.
Go, horse!