Snow today accompanied by the usual fear and trembling and forecasts of doom. So much so, I called off an afternoon seminar because of those very forecasts. And still it snows, albeit lightly. More and deeper expected any time now. Until then time for me to steam ahead with the second Newcastle lecture.
In London, however: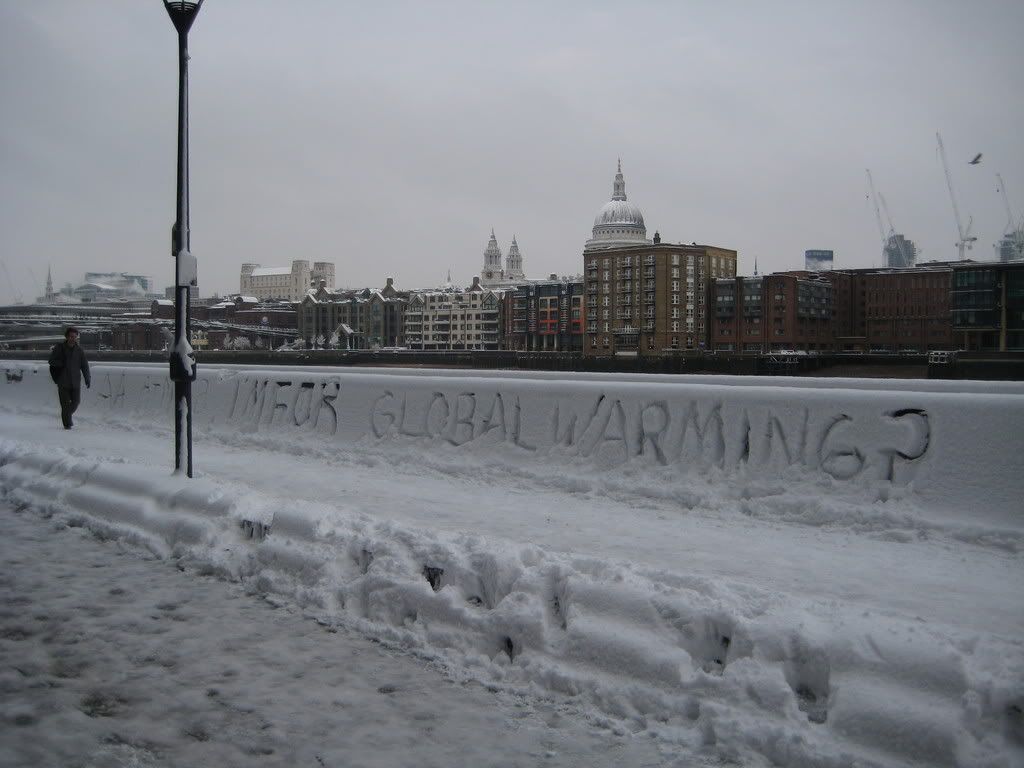 Photo, today, by daughter, H.
And big hat-tip to
Linda
, for the wonderful BFI film (below) of the 1962-63 snow that I remember well, at age thirteen, in a winter that will always be marked, for those who love poetry, with Sylvia Plath's suicide. Watch and wonder.
The reference to Barbados becomes clear in the film if you watch closely. This is part of the text with it:
In a mere half-dozen films released between 1959 and 1975,

director Geoffrey Jones

revealed himself as an outstanding talent, embracing industrial filmmaking as consistent with a personal style, blending movement and sound into a joyous, rhythmic whole. Brilliantly aided by Wolfgang Suschitzky's shimmering camerawork, the Oscar-nominated 'Snow' is Jones' masterpiece. It's crisply invigorating enough to induce brief amnesia about our trains' notorious inability to cope with the white stuff - then and now. (Patrick Russell)
BFI is a blessing.