Well, not exactly for children, but with a certain childish delight. I have been using my
Facebook profile
to put up poems from this particular series that I wrote to drawings by daughter Helen when she was just a wee slip of a very little girl. But the profile status has very limited space allowing for only the briefest of the poems, so here are two of those too long to fit on Facebook. Some others will follow. Helen's drawings came first. These two are more nonsense than anything, the second a touch
noir
:
IN MY DAY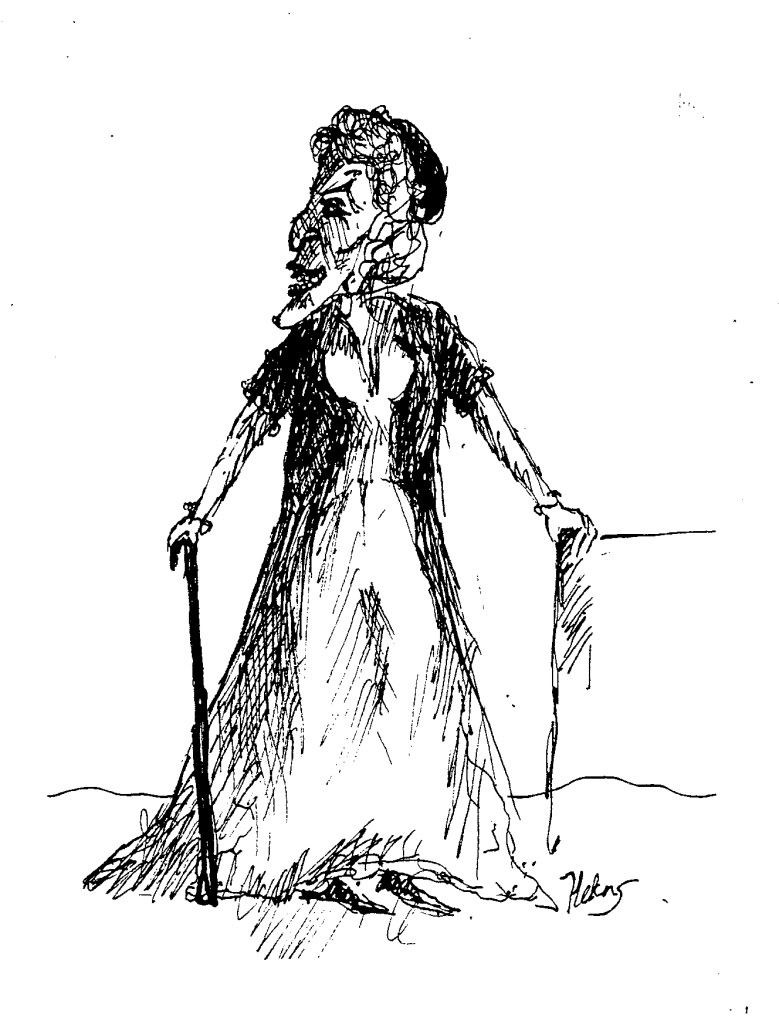 In my day, a gentleman (she said)
Would wear a tartan sock over his head
And stuff two buttered muffins in his ears.
And I myself would ride to town with clocks
Attached to both my elbows. (Alas, the clocks
Have long stopped ticking.) I'd sit in my box
And throw live rabbits at Sir Henry Beerbohm Tree
And he would gently lob them back at me.
I do think the gentlemen looked gallant with muffins in their ears..
How wonderful and gay it was, my dears.
HENRY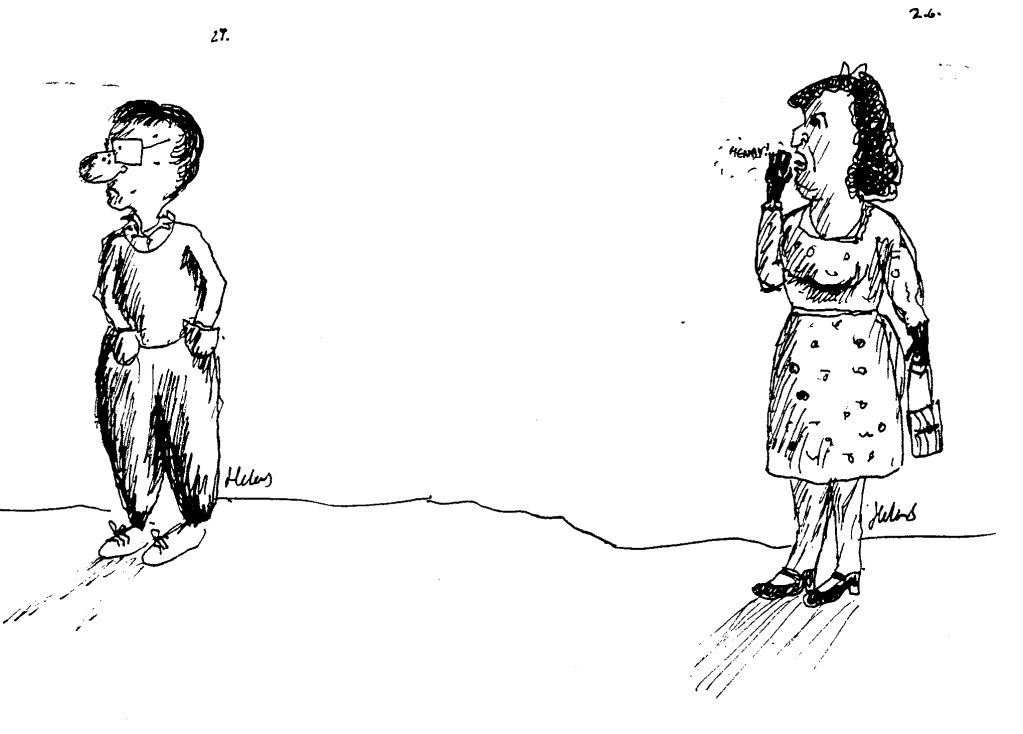 Henry! she remarked,
It's months since you have had your ankles barked.
Henry! Henry! she hinted,
I do think you should have your eyeballs squinted.
Henry! Henry! Henry! she implored,
Do go out and get your fingers scored.
Henry! Henry! Henry! Henry! she desperately pleaded,
Haven't I always told you what you needed?
All all, all, all, all in vain.
Henry stood in disdain
And pondered heavy dark thoughts in his brain.