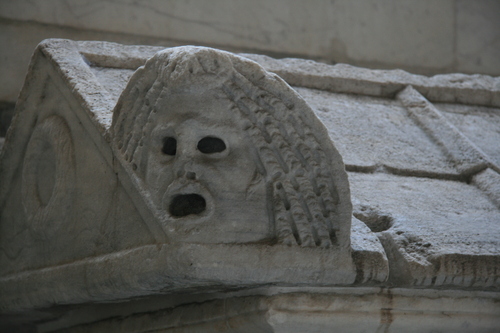 From a contact in Budapest who also provides the translations
He says
: Several theatres in Budapest have been closed down without any explanation being given. For the oppositional left-wing daily
Népszava
this is further evidence of the destructive cultural policy of Viktor Orbán's conservative government:
"While the government wants to build expensive football stadiums willy-nilly, it is closing down theatres simply because of financial problems. First it was the Chamber Theatre of Budapest and now the capital's Játékszín Theatre is closing its doors. … One can only speculate about why the two Budapest theatres are being closed down, because there has been no explanation based on objective criteria from the government so far. … Of course we all know that the Hungarian theatre scene needs reform, but the way the government is going about it is disgraceful. The taxpayer and theatre-goers certainly don't deserve such an ill-considered, arrogant and destructive cultural policy."
That goes along with this story from
The Budapest Times
It quotes from a speech by Sen Benjamin Cardin to the US Senate on 13 July where he quotes Victor Orbán:
In a February 2010 speech, Viktor Orbán criticised a system of governance based on pluralism and called instead for: "a large centralised political field of power… designed for permanently governing.'' In June of last year, he defended his plan to cement economic policy in so-called cardinal laws, which require a two-thirds vote in parliament to change, by saying, "It is no secret that in this respect I am tying the hands of the next government, and not only the next one but the following ten.''

Checks and balances have been eroded and power has been concentrated in the hands of officials whose extended terms of office will allow them to long outlive this government and the next. These include the public prosecutor, head of the state audit office, head of the national judicial office, and head of the media board. Those who have expressed concerns about these developments have good reason to be alarmed.
We are indeed alarmed.