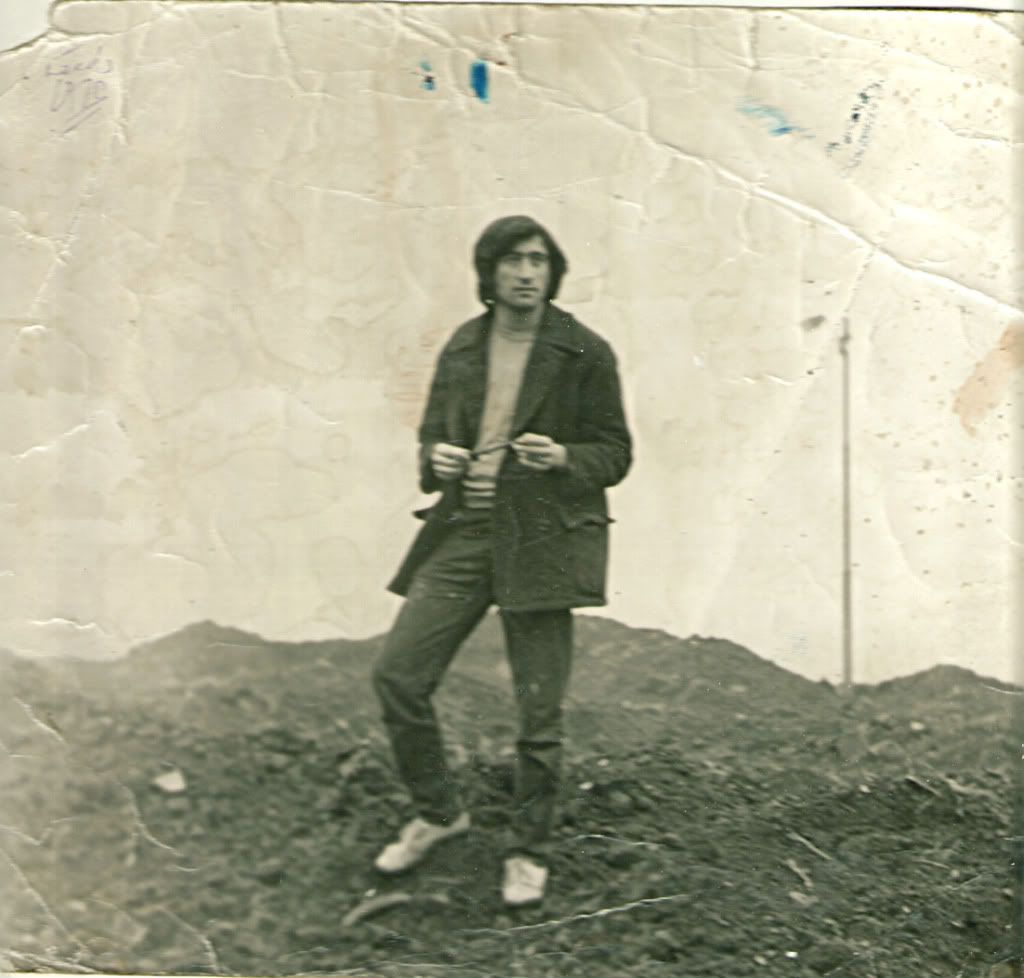 I was at the art school (ex Jacob Kramer) from 1969 to 1972, though by 1969 it was the first year of art under the wings of Leeds Polytechnic, which some time ago underwent another change and is Leeds Metropolitan University. The big new building you cannot see because the photographer is facing directly away from it, was still surrounded by what remained of the building site, and the pile I am standing on in that photograph is rubble. Behind me and about twenty foot down, runs the inner city motorway (LEEDS, THE MOTORWAY CITY cried the signboards!). If I turned to my left in the photo, scrambled down the hill I would be practically on Woodhouse Lane, looking up at the poly, from whose steps, one day, an ex-school student of mine, Emma, was blown by one great gust of wind that left her at the bottom of it, unconscious. I wrote a poem about it in An English Apocalypse that has a number of Leeds poems. Maybe the dreamlike effect of being carried off by the wind served as a metaphor for my experience of the place.
I loved Leeds for what it opened up to me. A studio, a sense of urban history, a kind of warmth and directness in the people I met, and the poetry, primarily through Martin Bell.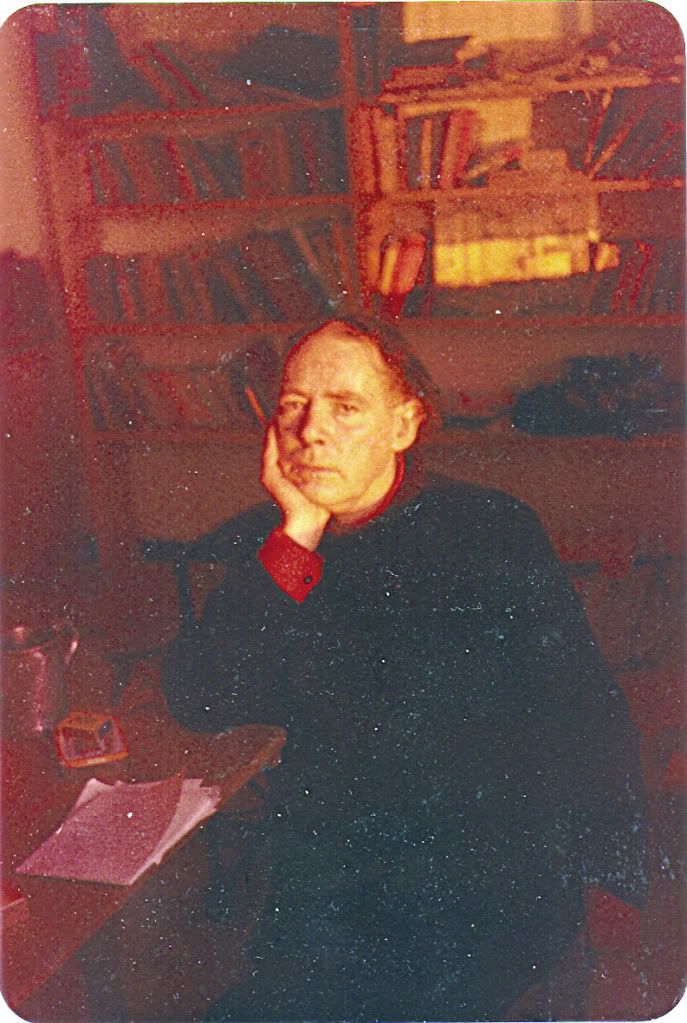 I went to his weekly Wednesday afternoon sessions and was introduced by him to work by poets like Wallace Stevens, John Crowe Ransom, Alexander Pope, Norman Cameron, Peter Redgrove, Pierre Reverdy and many others, far too many to mention. Martin was, to me, the gift of poetry.
I proposed to C in Leeds, to be precise in The Cobourg pub. We lived together in Leeds for two years.
Martin did not love Leeds. His Leeds poems tell quite another story. Leeds was exile to Martin. To me, being young, it was the first big breath of adulthood.