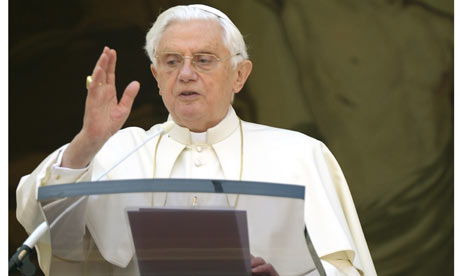 I only have a very faint memory of
killing Christ
, possibly a few years before I was baptised. As for the Holocaust, I have exploited it daily. My mother's days in Ravensbruck and Penig were a jape intended to blacken the name of the Catholic Church. She collaborated in this with my father who spent his happiest days in the labour camp in the Ukraine.
What is more, if the UK Government does not force the Vatican to apologise at once, I will use my financial muscle and withdraw the entire contents of my current account from Barclays Bank thus bringing the financial system to its knees. You have been warned. I am 'powerful and refined'. I passed Eng Lit O Level in 1965 like nobody's business.
The nearby well has been covered for too many years for me to poison it but give me time, and I'll find it.