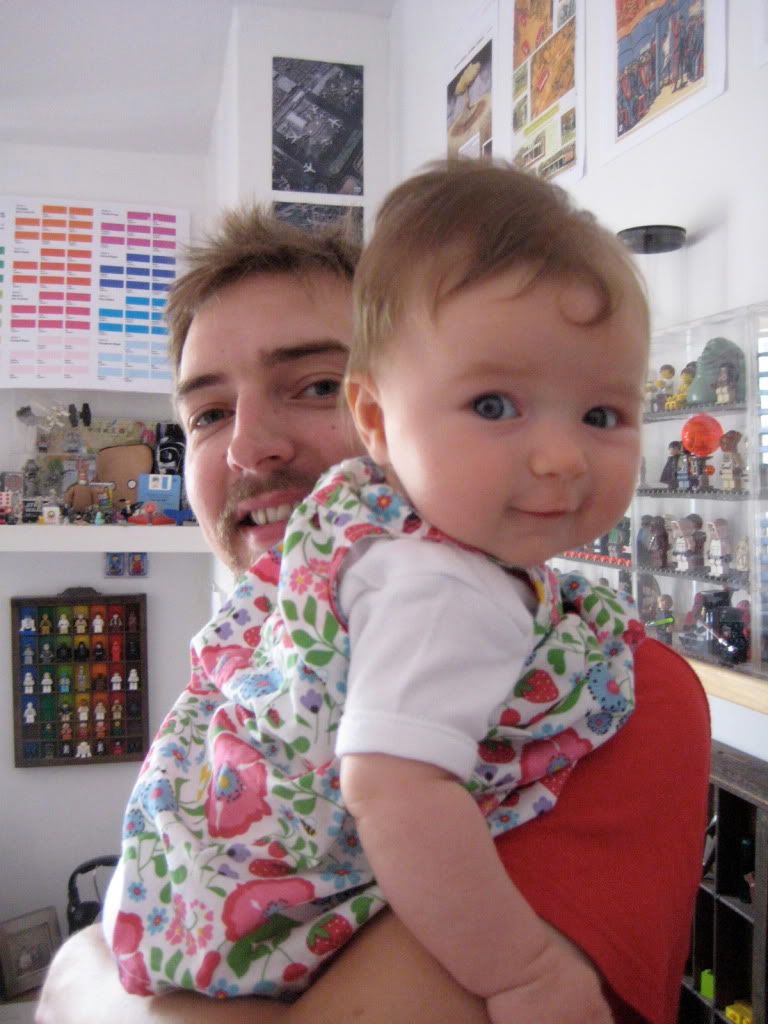 Grand-daughter Marlie, with her dad, Rich, in miniature Star Wars world. Hot off the press
.
Before I go off into the wilds of Wales early tomorrow morning. And the wind is truly wild at the moment here in the small town of W. All the 'w's coming together,
wild
and
wind
and
Wales
and
W
...
A distinct change from last time - alert, curious, amused. And the proportions in motion too, still a baby but part-child.
Yesterday would have been my father's ninety-third birthday. There is an extraordinary gloriousness about life.