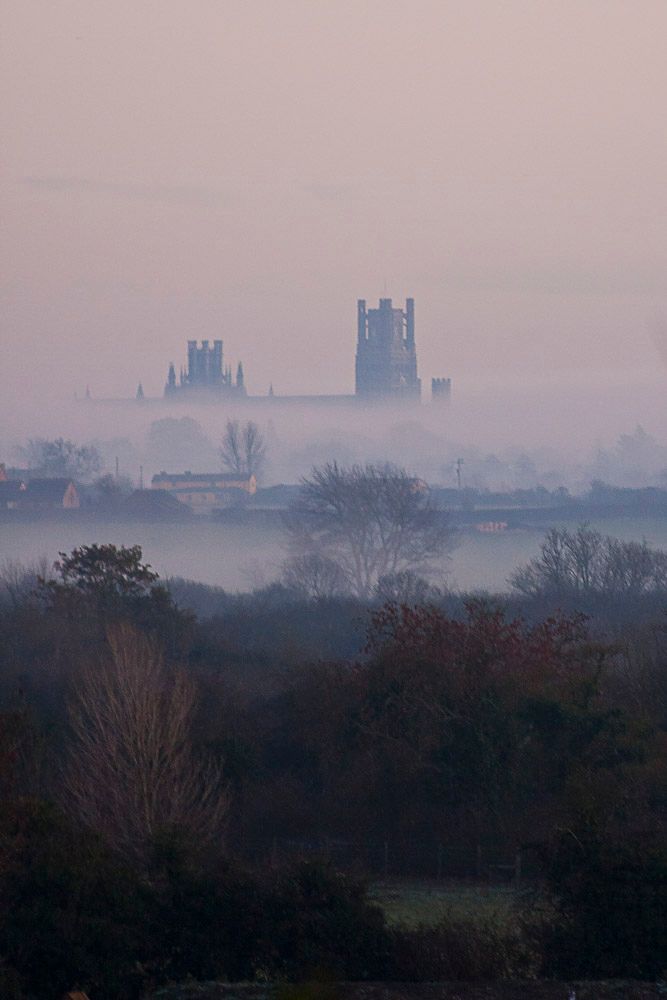 My first day visit down to the offices - a pile of books, a pile of poems, a good discussion, then just working through. From door to door it's about three and a half hours, so I am a little tired. More on all this tomorrow. Good to get started anyway.
Ely Cathedral almost invisible in fog on the way to London. The marina shrouded in a cobweb, the boats like trapped flies. Dark when I came back. Just the tower illuminated like a crystal skull. All very gothic. Pic of said cathedral in fog, above. From Fangman,
here
. Thank you. It was considerably more than I could see.