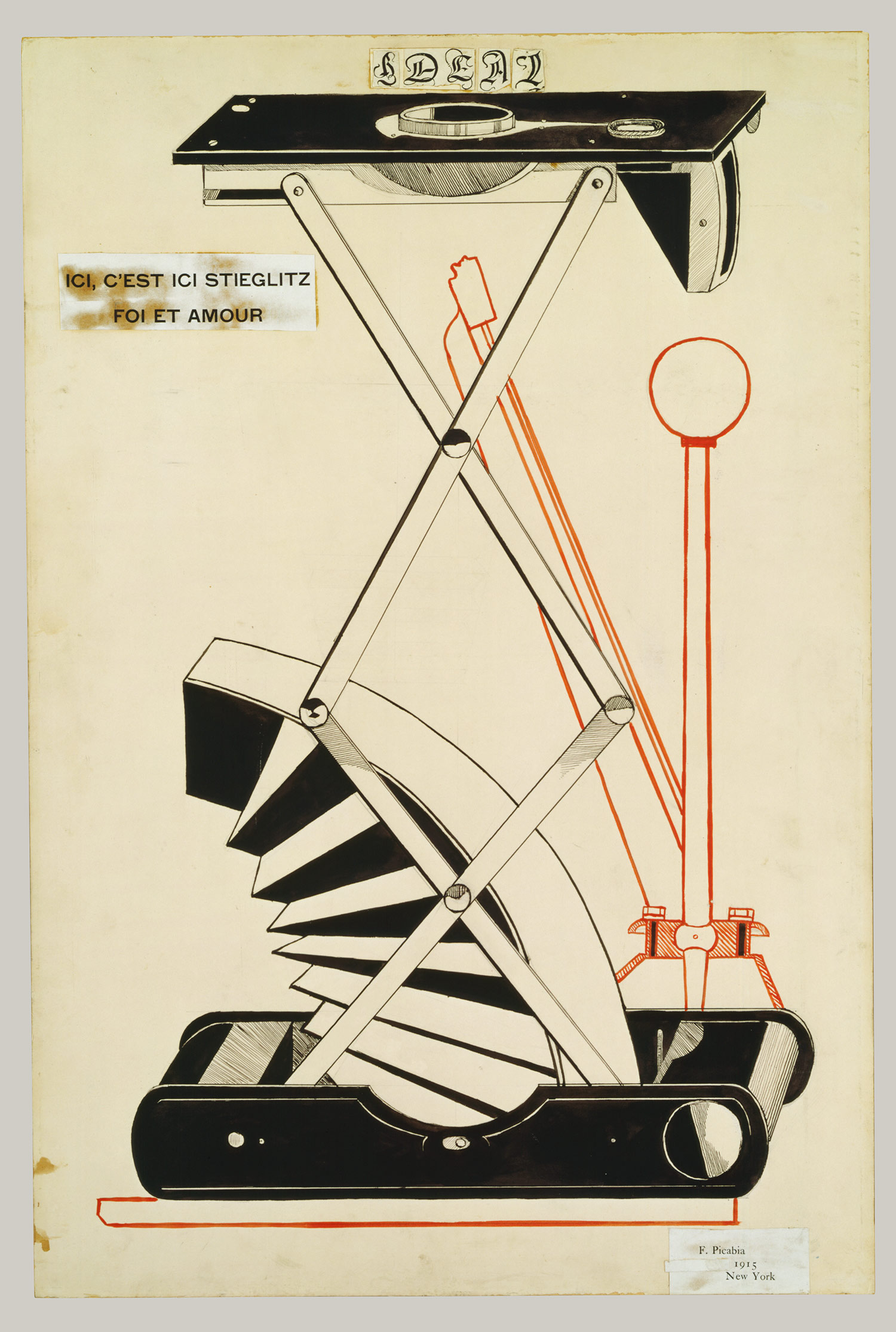 Here, This Is Stieglitz Here, 1915 Francis Picabia (1879–1953)
All life form postponed till tomorrow. The work is catching up on me a little as is university. Fits of deep sleepiness fought off. In again tomorrow. Something important every day this week, including a potentially awkward tutorial today. It went fine but it needed plenty of neuron work beforehand to make it so.
And so much to read and respond to! One day I'll sit down and read a 'book' requiring no intelligent comment, rather than sheets of paper that do.
Some lovely lovely reviews of
Satantango
, some including compliments for the translator. I'll put up some links.
I very much enjoy this period of Picabia's work. He completely lost it later. This is the poetry of machines: a schoolboy's dream of beautiful women cleaned up into the diagram of a camera. It is a piece of romance, trust me. Think of it as a bouquet of red roses. My new book
Bad Machine
will have a Picabia on the front. Not this one.