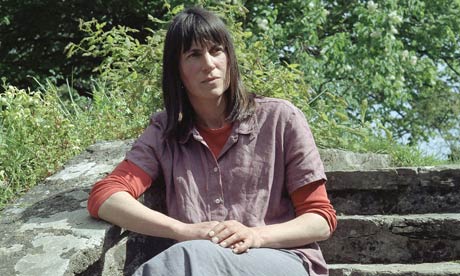 Hecticker and hecticker. Yesterday spent in the company of great Magnum photographer
Ian Berry
who has to shoot my mug through a working day for an UNHCR project on refugees, such as wot I am. Ian is soft spoken and looks nothing like his considerable age. After the first twenty minutes of settling in to being photographed and not posing it becomes easier. We move around the house, down the nearby streets, into the abbey, then go to university where I have two tutorials with students who don't mind being snapped. Home again, then in the evening back again to university for a reading of translations with
Philip Mosley
, a poet-translator like me and a UEA alumnus, though now teaching in the USA. It's an Arc event, Philip - whom I had not met before - reading from his translations of the Belgian poet,
François Jacqmin
, and I from
New Order
, the anthology of younger Hungarian poets.
Philip's Jacqmin is clear, translucent, philosophical, ironic, delicately cerebral and unsettling, the verses in ten-line
dizaine
form. He makes a contrast to my choice of Hungarians, equally unsettling but dramatic and direct.
Then back to Nick and Amanda's for talk, drinking and eating, Ian having worked with Amanda's father in the sixties. It's a long day for us all, and for C who has been under the weather for a couple of weeks now. It is not the being photographed, or the being with Ian that is tiring - on the contrary, that is exhilarating - it's the concentration on the full day. And the ones right ahead.
*
Today it's Alice Oswald at UEA. My job is to host her and have a brief conversation with her between poems. I have been reading through the remarkable Oswald oeuvre, including the anthology,
The Thunder Mutters
. An audience of a few hundred in the big lecture theatre, then supper out. I am not one of nature's natural chat show hosts so it's always tense for me before, though the events themselves are not tense. Anticipation is always worse. Once you are there you talk. What else would you do?
But before then, last minute preparations for India, where I am bound tomorrow till the 14th for many more conversations, a paper, and a couple of readings. It's the lovely
Almost Island
conference in Delhi
, my third visit. On the way down I stop in London to do a Guardian podcast with Sarah Crown, and while in India I nip over to another part of Delhi to do a short reading at another conference. I have managed to maintain a blog from India before and will hope to do so again.
There would also have been an almost immediate flight out to Uzbekistan on my return but I am booked and advertised to read elsewhere. I think I get hectic and hecticker, but next to Ian Berry's life (and Ian is over ten years older than me) mine is a leisurely stroll through the park. Life is not, as the Russian proverb says, a walk across a field, a line repeated by Boris Pasternak in his poem,
Hamlet
.
And through the field to water and to Alice Oswald.