Some books by Scupham, Barker, and Szirtes
The Staff
In 1994 I was asked to attend more meetings. Until that time I had been driving over from Hitchin, for one day a week in the first year of the course and for two (staying overnight) after the second, as a second cohort of students arrived. The drive was over two hours each way. I said I would attend more meetings if I lived closer, and I would do that only if they gave me a permanent fractional post. So a job description was written for an 0.5 Senior Lecturer, the fractional post was advertised in the press, and some very good people applied. The day of the interview was very difficult since it turned out I knew two of the others to be interviewed and had met the third. All these three were well known poets. The fourth was
Patricia Debney
, a graduate of the UEA MA in Fiction. We sat together for a whole day in a state of embarrassment since they knew I had written and was delivering the course, while I knew that either I was going to get it, which meant a wasted trip for them, or I was not, which meant my course structure and delivery were deemed a failure before they had even run one full course.
I got the job. Son Tom was already at Bristol University, daughter Helen was just starting at Oxford, so C and I moved to our present house in W in the summer of 1994. Patricia was offered work in the Critical Studies department of the college (was that its name then?), with a view to further work on the Cultural Studies BA.
The permanent course staff then was
Ian Starsmore
as director, Simon Willmoth teaching the cultural studies alongside Ian, and
Graham Giles
teaching and directing the art.
I am not sure now whether it was in third or the fourth year of the course that Fiction opened up with
Elspeth Barker
. Elspeth had written one wonderful dark and funny book,
O Caledonia
and was the widow of the poet
George Barker
. We now had two branches of creative writing. The visual was moving along too, though it was always going to have to stand comparison with the work produced in other parts of the art college, with courses that had more time, resources, and money at their disposal. Elspeth wasn't on the permanent staff, nor was she ever to be, but she was a prominent writer and reviewer whose reputation could help establish fiction on the course.
Once she became available Ian advertised the course in magazines like the Times Literary Supplement with Elspeth's and my name featured and we drew in plenty of applications. Both Cultural Studies BA and Creative Writing at BA level were relative novelties and there wasn't much competition.
Once Fiction was up and running in its second year Patricia could teach some Fiction too. And
Peter Scupham
who lived nearby joined me for the Poetry on the same basis as Elspeth. Soon Margaret Steward joined us to teach Performance, a hard task since there was no theatre, in fact nothing that could serve as a drama studio, but Performance, Fiction and Poetry became the three strands of Creative Writing. All three were compulsory in the first year, with increasing specialisation in the second and clear specialisation in the third, with some crossover permitted. Performance put on a section from Tony Harrison's version of The Mysteries with a mature female student as God. Ian and I were Yorkshire shepherds, set in the student bar.
At this time we were oversubscribed, running an annual anthology and inviting six writers per year to read and talk to students. Writers came as invited by the writing course, but also on an ad hoc basis when they were available.
George MacLennan
joined about the same time, teaching across the college, with increasing contributions in Cultural Studies.
Then came
Andrea Holland
, in about 1995 who had just arrived in the area with an MFA from the USA and some publications behind her. She turned up at just the right time for us to find her some work teaching Poetry. She became very important, ever more so as time went on, eventually taking over from me. Elspeth too has continued teaching to the present moment.
All the branching out meant having to rewrite the whole Poetry course. In effect it no longer existed as envisaged, but was divided into modules or units to sit alongside Fiction and Performance. Elements survived but were now almost independent of each other. There was also more pressure to relate what we were doing to the work on the core part of the degree.
The students were beginning to achieve individual successes beyond the course itself. A stream of writers and future writers began to appear as early as as the second cohort. They will get their own special post as will the visiting writers and speakers.
I could let Fiction and Performance look after themselves somewhat as they were in very sound hands. We trusted each other. The institution ran partly on trust anyway. Like all institutions of the time time it ambled and stumbled but managed to stay upright and walk. It managed its affairs as best it could, relying heavily on its artist staff who were given reasonable personal freedom to develop ideas and initiatives. I believe it worked.
*
A year or two ago I was having coffee with J from the UEA and we were comparing notes on changes. I said I thought some changes were necessary from the days when I was a student as I rarely saw the artists that were on the staff then. Sometimes they'd be in the pub and students just had to seek them out. There were inconsistencies and liberties of all sorts.
Yes
, J nodded.
But was the work produced any worse?
Probably not,
, I thought,
There isn't in fact a direct relation between quality of work and the culture of accountability.
Institutions are not the goal, they are the means. The human contract always trumps the institutional contract. If someone wants to be writer it is the potential writer one tries to respond to, not the grade student. Degrees and marks and being good boys and girls were secondary to the point of the experience.
Nor was the world outside ever likely to ask a writer whether they had got a First or an Upper Second. Show us your work, it would say. And you either had the work or you didn't. I owed the institution what the institution demanded for its money. To the students I owed a generous, but true ear and a human commitment that would extend beyond the financial
pro rata
. The reason I had been brought in because I was a poet not because I was a lecturer. The fact is I had never been a lecturer.
These thoughts have stuck with me from the very start. Do the institutional work properly and as efficiently as you can, but remember education is not about its own procedures but about something beyond. It needs the procedures to achieve that. The procedures have a point. And that which lies beyond is the point.
But success beyond the college was already brewing by the time the first cohort were through and so it was to develop. That next and a few more changes and developments.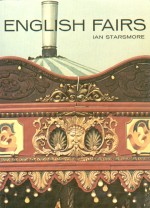 Some books by Debney, Starsmore, and Willmoth