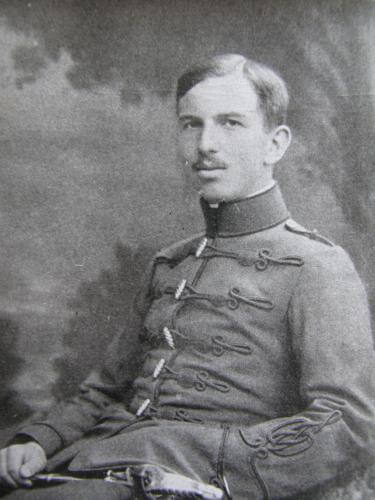 One of the topics to be lightly touched on in next week's edition of
The Verb
, as mentioned yesterday, is the Hungarian poet Ferenc Békássy (1895-1915). I owe everything I know about him to George Gömöri and the little I want to note here is based on his research.
Békássy was something of a phenomenon, the son of a wealthy progressive-minded aristocratic family in the west of Hungary. The Wiki article is
here
. It isn't long but it is clearly intriguing. It is, for example, fascinating that he and his brothers should have been sent to
Bedales School
, an institution ahead of its time, founded in the year of Békássy's birth and soon after its foundation becoming co-educational.
Békássy entered the school in 1905 and went on to King's College, Cambridge six years later. He was an outstandingly talented student who wrote poetry in both Hungarian and English. While still at school he became close friends with Noel, a young female cousin of Laurence Olivier, with whom Rupert Brooke was to fall in love at Cambridge. Békássy was in effect Brooke's rival. Békássy had also become a good friend of Maynard Keynes and of the Stracheys, in fact the whole Cambridge set, as well as visiting Edward and Helen Thomas. He was clearly popular, admired and much liked.
Despite all that, when the Great War broke out he returned to Hungary to fight on the other side and was killed on the Russian front in 1915. His last letter was to Noel. After his death Virginia and Leonard Woolf published a volume of his English verse,
Adriatica: And Other Poems
(Hogarth Press 1925-27) that is now very hard to find. His work in Hungarian was discovered and published later, and is an increasing object of interest now.
I only have the one poem, titled
1914
, as published in
Cambridge Poets of the Great War
which begins:
He went without fears, went gaily, since go he must,
And drilled and sweated and sang, and rode in the heat and dust
Of the summer; his fellows were round him, as eager as he,
While over the world the gloomy days of the war dragged heavily.
It is a skilful piece of writing and heartfelt, full of foreshadowing, just a little clumsy in places. It would be interesting to read
Adriatica
.